Use [DISPLAY]-keys on the Roland D-20 synth above to navigate to different sections of the website.
News
New False Idol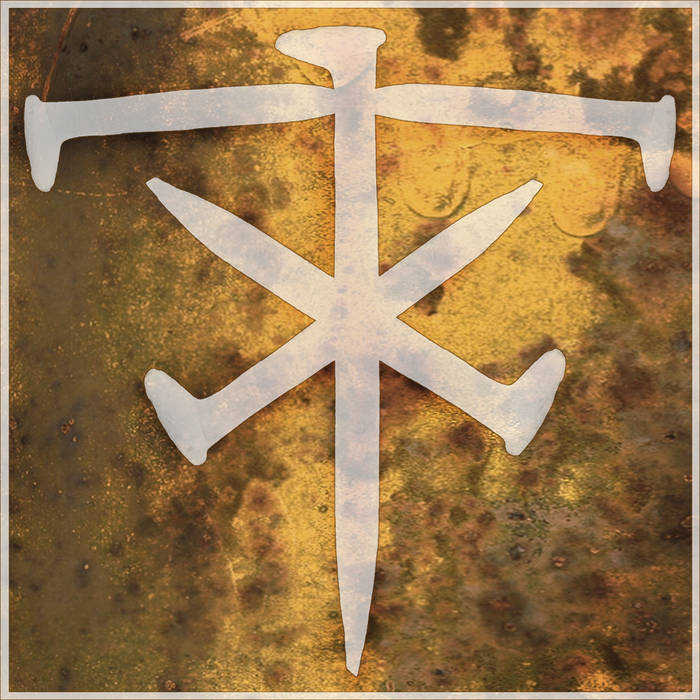 My
Boutique Paranoia RMX
became the B-side for the brand new
Conspiracy Thief
single, which has been released on bandcamp:
New False Idol
posted on Mon, 11 Nov 2019 18:18:46 +0100 by Yod801
Atari ST version of Beacon
I am reworking Beacon in Cubase Score on my Atari MegaSTE:
posted on Fri, 01 Nov 2019 19:40:17 +0100 by Yod801
E85-95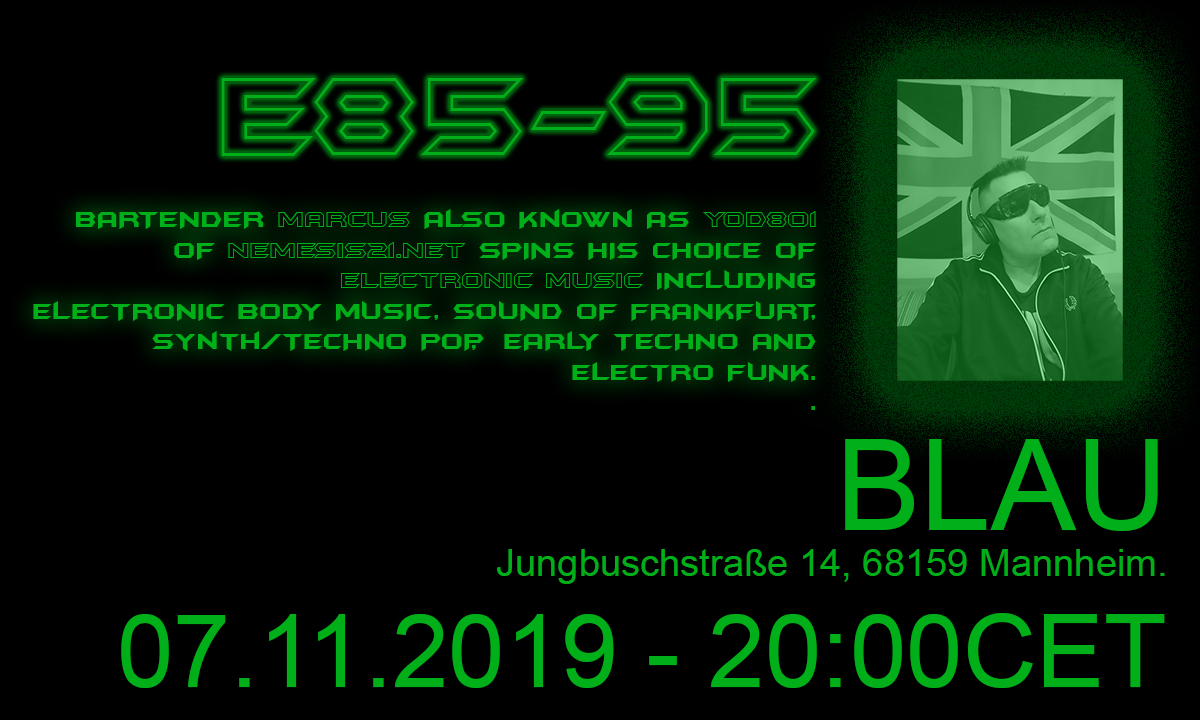 Yod801 is spinning his choice of electronic music in the pub where he works at on November, the 7th:
Blau
, Jungbuschstrasse 14, 68159 Mannheim, Germany.
posted on Wed, 30 Oct 2019 19:41:03 +0100 by Yod801
Mannheim Atari Studios (MAS)
Since I got the Akai S3000XL sampler which I intend to use mainly as a drum machine, my studio is becoming more and more independent from a PC and I call it the M.A.S. now - the Mannheim Atari Studios. Watch most of my gear in action here:
posted on Mon, 07 Oct 2019 17:42:29 +0200 by Yod801
New Version of Nemesis
I'm quite sure this version (v1.6) sounds better than any mix before:
posted on Tue, 03 Sep 2019 14:05:00 +0200 by Yod801
New Version of Beacon
I made another attempt of mixing Beacon. Replaced a K5000S soundsculpture, which was too thin by an NI Abynth sound, too. I'm very happy with the result (v4.3):
posted on Tue, 16 Jul 2019 19:16:28 +0200 by Yod801
Descent v2.0
I dunno what happened, I thought there was half a cotton bud sticking in my right ear but suddenly I seem to have gained the ear and patience for actually doing decent mixes, so I thought I'd give my song "Descent" a go. Reprogrammed some parts and exchanged some sounds, too.
I'll probably rerecord the vocals soon. Until then have a listen to v2.0:
posted on Mon, 11 Feb 2019 06:03:47 +0100 by Yod801
Remix for the Conspiracy Thief
I contributed a remix to a song by the
Conspiracy Thief
, a side project of the Philadelphia based electro-industrial band
UCNX
: The
Boutique Paranoia RMX
of their soon to be released song
New False Idol
.
I slowed the song down to 108BPM and actually made use of my new Roland Boutique gear (the TR-08 and JU-06 to be precise).
Let's see if or rather how this is going to be released.
posted on Wed, 06 Feb 2019 14:26:21 +0100 by Yod801
Final Track List
The
Global Automation Mix
by
Christian Weber
, who used to be one half of the former UK industrial techno act
K-Nitrate
, has arrived. It completes the official track list of the
Nemesis21 - Battleships EP
as track no.5:
posted on Tue, 28 Nov 2017 13:24:14 +0100 by Yod801
Battleships EP
I decided to upload "Battleships EP v2.0" to soundcloud. The tracks were post-produced by
Arnte
of
Pyrroline
and I think he did a very good job. There'll be a 6th track, a remix by
Christian Weber
, who used to be one half of the former UK techno industrial act
K-Nitrate
. Listen here:
posted on Thu, 23 Nov 2017 15:32:03 +0100 by Yod801